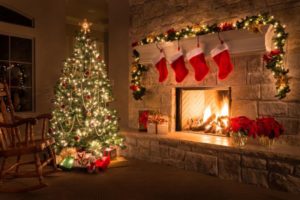 As my mind goes back over the decades to the Christmases of my youth, I recall the love and warmth of my family, friends and the neighbors.  I smile at the memories of decorating the tree and the house, and relive the excitement of the coming festivities and the general sense of goodwill and joy.  Of course, I had never even heard of an HOA.  They didn't exist back then and I can't help but think how much better off we were.  The biggest gift we had was that we were left alone and allowed to celebrate the way that made the most sense to us.
In the years since, we have changed the landscape of residential America.  No longer are people left to their own devices and allowed to enjoy decorating their homes without threats and interference.  Every little item is micromanaged to the point where the joy of Christmas has been taken out of it.
How did we ever get to that point?
Bill Davis joins us On the Commons.  Bill, a Texas attorney, found himself in a number of law suits having to protect his rights and his property from his HOA.  Having learned about HOA law and seen the games that were being played, it was a natural transition to representing other owners who found themselves fighting to protect hearth and home.  We talk to Bill about some of his cases, and a few of the "games" that he uncovered.  Many people would not be surprised at how much some of the board members resemble a good old-fashioned crime family.  Bill is always entertaining and his interviews are always an eye-opener.  You will want to hear what he has to say.
On the Commons will be back in the middle of January, 2018.  In the meantime, we wish you all a healthy and happy holiday season.