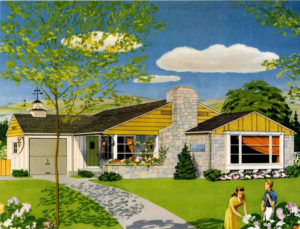 One of the most oft cited benefits of living in the US has always been the right to own property. Having a roof over one's head and being able to provide a safe and happy home for one's family has been referred to as the American Dream. Imagine, a house in the middle of a yard, surrounded by a lush green lawn, fruit trees, flowers and room to play with the kids, grandkids and pets. It doesn't get much better than that!
So when and how did the dream go so very wrong? When did it become such a nightmare? When did the homeowner stop being the architect of his property, the pilot of her own destiny, the author of his or her story? And when did she or he become the hunted and the target in this insane war in the neighborhood? What is happening in our residential developments is sounding the death knell for what some believe to have been a greatest experiment in freedom.
Bill Davis joins us On The Commons. Bill, an attorney in Texas, defends homeowners caught in the middle of the insanity that seems to have become very much part and parcel of "living the American Dream". He knows and understands the legal structure of deed restricted developments but more importantly he also knows their limits. Join us as we discuss some of the torture tactics used to bully a homeowner and the far reaching consequences of the actions of these abuses. We also hear the incredible facts in one case that highlights what can happen when neighborhood thugs are given unfettered power to browbeat and bully a neighbor.