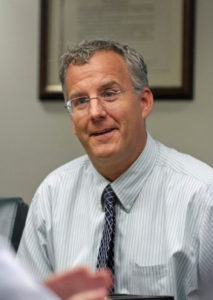 Misinformation is all over the place, especially when it comes to HOAs and the loss of individual and property rights and freedoms.  Somehow a hand full of industry special interests have been able to convince legislators, judges and real people that millions of Americans have knowingly and willingly given up Constitutional rights and protections.  Try as I might, I simply can't understand, or accept, that seemingly intelligent people would believe such outrageously false statements without question.
When faced with so much misinform and so many outright lies, it then is incumbent on us to set the record straight. But how?  It is all about getting the message out.  The message and the messengers have to be factual, unemotional and credible.  Long rants, crying uncontrollably and obfuscating the facts with gibberish will get us exactly where we are.  Nowhere.  Maybe it is time to rethink our strategy and our messengers.
Andy Ostrowski joins us On The Commons.  Andy is a former attorney who has been working on court reform in Pennsylvania.  He ran unsuccessfully for Public office in an effort to right the many wrongs he has seen.  Along the way he stumbled into a quagmire of property rights horrors and abuses in condos and HOAs in his neck of the words in Central Pennsylvania.  He added those issues to the long list of injustices he was determined to fight.  He has been working on getting his Law License reinstated and in the meantime he started hosting his own radio show where he included a number of property rights advocates and activists.  The show is currently on hiatus but he hopes to bring it back soon.  We talk to Andy about the problems and the challenges of setting the record straight on so many of the issues.  We also discuss the need for credibility when getting that message out.  Credibility?  Tune in to find out.