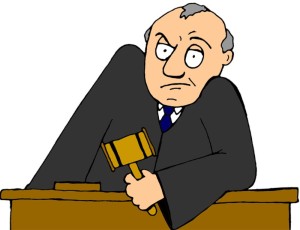 Community – that wonderful word that conjures up images of people who have interests and ideals in common, people who live in a neighborhood where they become friends and family.  It takes a while to build a community, to build trust and to get to know each other, to learn to overlook the petty and silly stuff and focus on the good things about the "community".
But in this fast paced, modern world of ours where "community" is manufactured, an outsider is hired to ensure uniformity and compliance and tolerance, acceptance and individuality are frowned upon, the only things owners have in common appear to be the duty to pay whatever they are ordered to pay and to "obey the orders".  In these artificial "communities", the descriptive words that more readily come to mind are "war zones".  When the problems are petty and ridiculous, as they often are, a more sensible approach to dealing with them may be some form of adult supervision.  
Adam Buck joins us On The Commons this week.  Adam is an attorney in Scottsdale, Arizona who has started a new company called Homeowner Legal Services.  Adam says he has represented both homeowners and associations in disputes that have gone to court.  His new company is a membership based dispute resolution venue.  The association signs on and agrees in the event of a conflict, to mandatory, binding arbitration.  This membership extends to the members.  Everyone agrees to appear before a retired judge and abide by his or her decision.  We talk to Adam about the details of how this would work.  We also discuss time lines.  For some of the pettier and sillier "disputes" where "common sense" might suffice for a reasonable resolution, this may well be one answer.  
The views and opinions expressed in this interview are those of the guests and do not necessarily reflect the official policy or position of On The Commons.
Opinion:  It is my belief that much of what goes on in associations is petty and stupid.  However, there are some very serious problems in associations that need to go beyond "common sense" solutions and set legal precedent for how to protect the rights and property of the owners.  In these instances binding arbitration should never be used.  Shu.