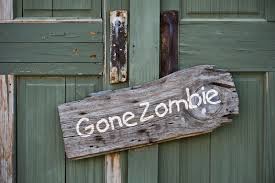 Newton discovered that for every action, there is an equal and opposite reaction.  Is that what we today call "unintended consequences"?  How often do we head down one path towards a goal without thinking through the end results?  Could we avoid many of the pitfalls we are dealing with if we stopped long enough to think things through?  
One of those unhappy and unpredicted results may well be the sheer number of zombie foreclosures being reported nationwide.  The unfortunate circumstances the homeowners find themselves in and the rather significant negative effect those vacant houses have on their immediate surroundings is an area of concern.   And since most of the housing in many parts of the country is in mandatory membership residential associations, these zombie foreclosures also impact associations through lost assessments.  
John Cowherd and Jeremy Moss join us On The Commons.  Both are attorneys in Virginia and both specialize in HOA and condo association law.  They also both have blogs where they discuss zombie foreclosures.  Jeremy's blog is called The Moss Report  and  you can access John's blog at Words of Conveyance   John, changed his practice and now represents homeowners in HOAs.  Jeremy, an attorney with Mercer-Trigiani, represents associations. I am grateful to both gentlemen for coming in to the studio and sharing their thoughts. We'll talk about zombie foreclosures, explain what they are and talk about why we have so many of them now.  We'll also discuss different ideas on how to deal with them. There is a lot to learn by listening to this interview.